It's the big day! All the
Taylored Expressions
products you've seen through sneak peek week are now available - and I have a few more to show you. Be sure to head over to the
Taylored Expressions blog
for a few more peeks - and to see if you've won a prize.
I'm loving the two dies called
Under Wraps
. One is a vampire and one is a ghost and they hold candy! FYI - because of the way that that I did these cards with the new
Spiderweb Stencil
on a white background with white embossing paste, I didn't want a white "ghost". So I cut him out in black because I think he could be a bat also! A two-fer!
I stuck these on cards, although in fairness it gets very thick with the candy bar so it really won't fit in an envelope. I'm thinking of them more as big tags. I'll put them on top of a big bag of candy because, after all, that's definitely what my men and boys are really wanting.
The other fun thing that isn't clear on my cards - these little guys can hug the candy! Check out how my teammate
Jean Manis
used them.
Finally, the type of candy is important and it's really fun to experiment because you get to eat the unused candy bars. I had a bag of Nuggets and they fit just fine. What they do though is fold up the wings a bit more because it's thicker in the slot. So I went back to the store and got the size in my photos (and then we ate them too!)
The dies come with three little faces each so you can change their expressions. The sentiments come from previously released sets (see supply list)
Here's my supply list for this card but keep scrolling down for another peek!
SUPPLY LIST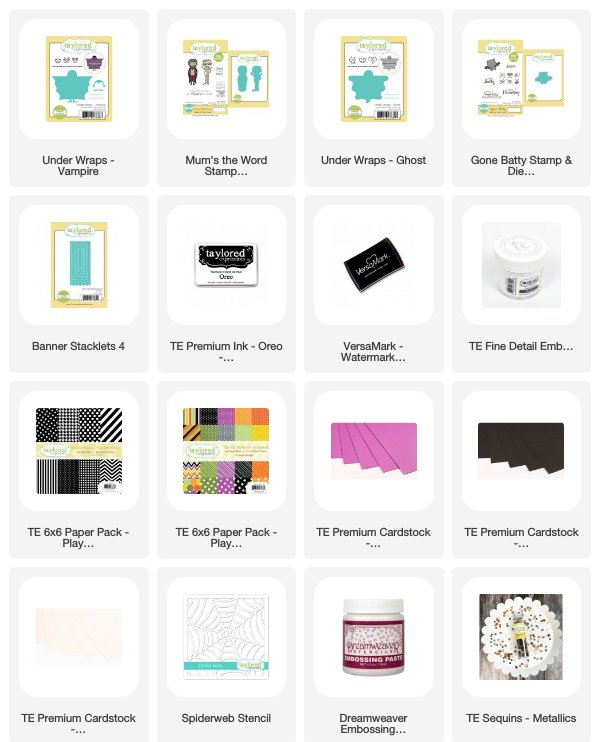 Now we'll move on to a final Thanksgiving card - or really this could be anytime! The stamp set I'm using is So Many Thanks. It has four big scripty words - and a variety of add-ons to make phrases. Here are three of the big words with one of the add-ons.
Here's a bit of a different angle so you can see the gold on it. I also used the new Mosaic Leaves Stencil just along the edge using Granny Smith, Toffee and Sweet Potato Pie.
Since I already had all the words lined up on my Misti tool, I decided to do a slightly different version. I spread out the words a bit to leave room for these leaves and then changed to brighter colors.
I used the leaves earlier this week too. They come with the new Falling Leaves Cutting Plate and I like their cut out centers. I sponged a scrap of Sugar Cube with the ink colors before I cut them so it wasn't the solid look of cardstock.
I've made these focused on Thanksgiving - but it's important to note this set is year-round set. With all of the other words, you can easily stamp "Thanks so much" or "So very blessed" and many, many more.
I should stop typing - because the store is open!! Have fun and be sure to check to see if you've won a prize.
SUPPLY LIST WITH STENCIL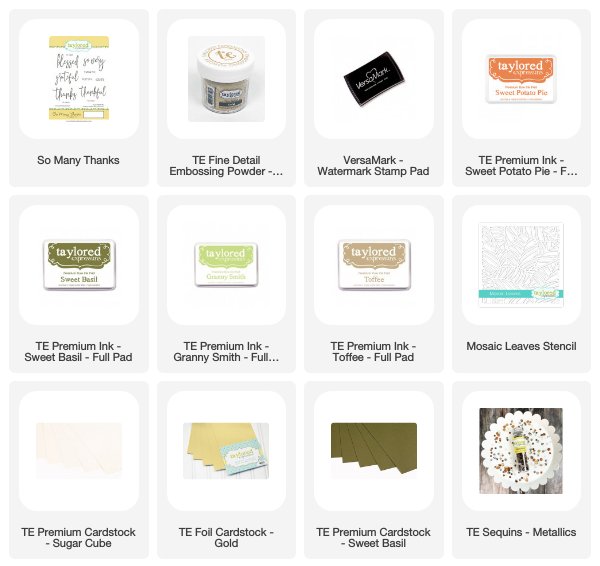 SUPPLY LIST WITH SMALL DIE CUT LEAVES