It's the big day! All the Taylored Expressions products you've seen through sneak peek week are now available - and I have a few more to show you. Be sure to head over to the
Taylored Expressions blog
for a few more peeks - and to see if you've won a prize.
Squishy Hugs
is a fabulous new Easter set because it can go cute, it can go joyful, or it can go slightly sarcastic.
Here's cute.
The bunnies themselves are from the new die
Block Party - Bunnies
. I added the bunny tails from
Squishy Hugs.
(If you want them to be front-facing, there are also faces and bows in the stamp set.) I "sugared" my bunnies with glitter to make them Peeps! And what you don't see on this picture is the inside which uses another sentiment from the set - "You're one of my favorite Peeps.".
Here's the slightly sarcastic version.
I used one more new product on this card,
Little Bits - Marshmallow Bunny
. He's a cute little stand alone bunny with a dies for the base, another die if you want to top it with eyes and a bitty bunny nose and dies for a bow and for the bunny tail. Since I was focusing on bunny butts(!) I used the tail and added some texture with Marshmallow felt. (The envelope is
I used a Toffee envelope with a simple sentiment from the new
Happy Mail
to dress it up.
I didn't do a joyful version - but check out the sentiments in
Squishy Hugs
to see the possibilities.
Here's the supply list but keep scrolling down because there's another peek.
CUTE SUPPLY LIST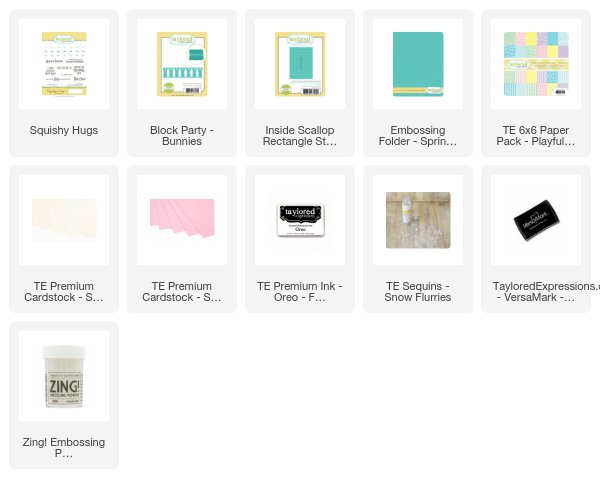 SARCASTIC SUPPLY LIST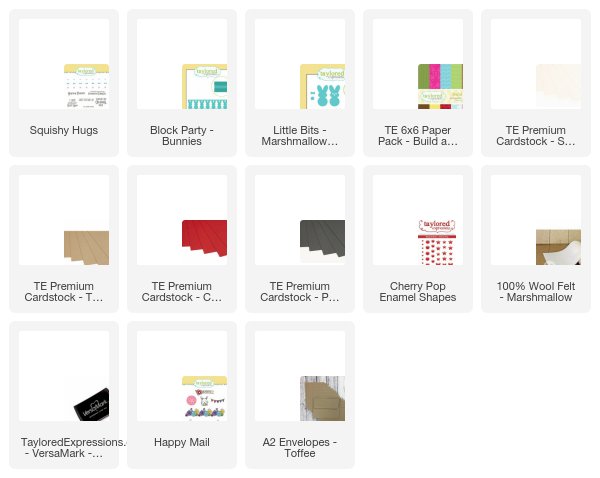 As a final peek before you go shopping, I just
had
to use Words of Faith!!
I wanted a very soft look, so I used another new product,
Floral Frame Cutting Plate
, cut it out of scrap paper, then used it to sponge on the background with some various intensities of pink. Then I wanted a small accent and realized the previously released
Scribble Flowers
had the same look! That with a sprinkling of
Pretty Pastels sequins
, and just a hint of color on the stamp with some light pink and green - and I have an easy but lovely card!
I dressed up the pink envelope with a floral stamp from the new
Happy Mail
stamped in Sugar Cube.
I hope you enjoyed this week of sneak peeks.
The store
is now open!!
SUPPLY LIST